About Dr. Energy Saver, A Blackdog Affiliate
Dr. Energy Saver, A Blackdog Affiliate is a home energy contractor specializing in saving homeowners money and energy by providing energy-efficient upgrades and repairs throughout Essex County, Massachusetts.
As a certified dealer within the Dr. Energy Saver network, we offer a full line of products that will solve common energy problems and their symptoms, like inconsistent temperatures, cold drafts, mold and mildew growth, unhealthy air, and high electric bills. Do these problems sound familiar? We can help you enjoy a healthier, more comfortable home in no time!
About the Owner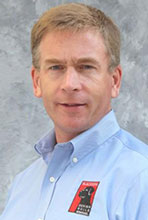 Owner Dave Bryan
Dave's introduction to the remodeling industry started by swinging a hammer for a builder on Martha's Vineyard during the summers in high school. By the end of college, he knew he wanted to own a remodeling company. Dave and Brenda Bryan started Blackdog in 1989. The company was born out of a spare room and a beat up pick-up truck. Dave kept up a busy schedule, doing all the construction and office work himself. Eventually, they were able to hire more people, and began to create a world class remodeling company that would deliver great experiences and high-quality work on time and on budget.
In 1995, Dave and Brenda proposed a business plan for the company's first showroom, which has since undergone construction to allow for more displays and office space. And in 2009 the company expanded again, adding another showroom in Amherst, NH. Dave is proud to see his vision come to fruition, and he is excited by the prospect of constant improvement. And when he's not in the office, Dave enjoys spending time with Brenda and their four kids, as well as upland game hunting, salt water fishing, and building furniture. He also continues to work hard, volunteering in local organizations to support the community.
Our Quality, Cost-Saving Energy Solutions in Eastern New England
Symptoms of an energy problem:
Inconsistent temperatures from one room to the next
Air conditioning systems always running or frequently turning on and off
Walls cracking and paint cracking or blistering
Drafty rooms and cold floors
We perform residential and commercial energy-saving services such as adding home insulation, repairing and sealing ductwork, air sealing to avoid air leakage, weatherization and ice damming prevention. We install all types of insulation, including spray foam, blown-in, rigid foam, cellulose, fiberglass, radiant barrier and more.
Our energy experts also perform comprehensive home energy audits to diagnose the areas where your home is using and losing energy and suggest ways to improve energy efficiency and comfort and reduce the amount of wasted energy.
We offer access to rebates and incentives in Massachusetts & New Hampshire, as well as financing options to help make reducing your energy consumption more affordable!
Massachusetts & New Hampshire's Expert Home Energy Contractor: Free Estimates and a Home Energy Audit
Be sure to contact us to learn more about we can improve the energy performance of your home or business. We offer Free Estimates for all of our services, including home insulation and air sealing in Andover, Haverhill, Methuen and surrounding areas. Schedule a home energy evaluation in Massachusetts & New Hampshire to find which improvements will save you the most money and energy. For more company information, be sure to check out our listings on Yellow Pages
We proudly service Haverhill, Methuen, Andover, Reading, Wilmington, Methuen, Tewksbury, Chelmsford, Wakefield, Dracut, and nearby places like Woburn, Burlington, Stoneham, Marblehead, Amesbury, Haverhill, Ipswich.